About American Academy of Aesthetic Medicine
The American Academy of Aesthetic Medicine (AAAM) is dedicated to teaching physicians who have a scientific and clinical interest in exploring the Aesthetic Medicine facet of their practice. AAAM teaches the art, science, techniques and procedures of aesthetic medicine to licensed physicians, regardless of specialty. We provide education and hands-on training, and disseminate leading edge information gathered from advances in North America and around the world to our members.
AAAM has trained more than 5,000 doctors since 1999 from the United States, Mid-East, Asia, Australia, South Africa, and Europe. AAAM has conducted more than 300 courses including congresses across the globe since its inception. The AAAM is the exclusive USA member of the International Union of Aesthetic Medicine (UIME), which is comprised of 29 member societies and 30,000 members. AAAM's President Emeritus, Dr. Michel Delune is one of the original four founding members of the UIME, and is Founder of the American Academy of Aesthetic Medicine.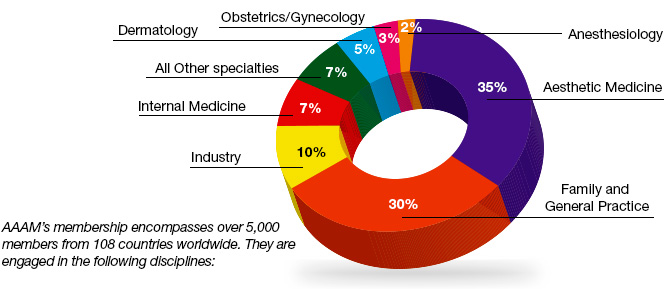 About CBB Medical Training
CBB Medical Training is a partner of the American Academy of Aesthetic Medicine (AAAM). CBB provides specialized medical training in the advancement and areas of aesthetic medicine, which comes in the forms of workshops, summits, symposium and conferences.
CBB is currently planning and conducting multiple targeted workshops for aesthetics practitioners in different regions. With AAAM as its scientific partner, CBB has a global footprint of more than 20 countries.
DELEGATE TESTIMONIAL
Dr Rhee is friendly, informative and helpful. This workshop is better than another Thread Lifting workshop I have attended. I am looking forward to an advanced course.
- Dr R. G., Australia
Good hands-on experience and good learning content, was very educational.
- Dr W. F., Australia
Read More...